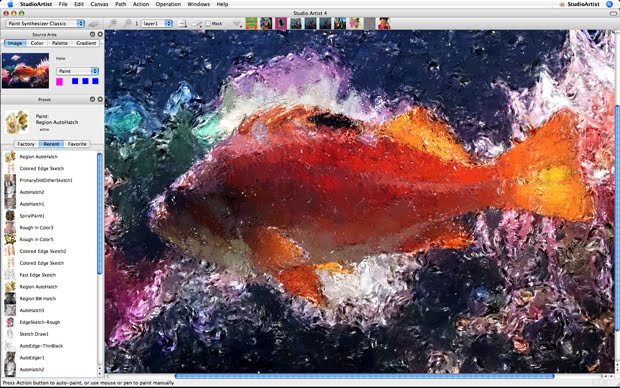 David Biedny recently presented a really nice review of Studio Artist in Mac Life magazine. We'd like to thank David for recognizing that Studio Artist is 'a new kind of artistic software that brings something truly unique and innovative to the table'.
David also loves Particle pen brushes and the amazing possibilities of the built-in-vectorizer. As well as 'an entire programmable set of Photoshop-style image-processing filters that far supersede those found in Photoshop'.
The real strength of Studio Artist is that it's an entire full featured environment for creating an unlimited range of different visual effects. Both for still artistic imagery as well as video animation and video effects. So it was refreshing to see David pick up on the synergistic power of Studio Artist's different range of visual effect and digital paint tools and how they can work together to create amazing organic looking results that are really very unique and innovative.
Mac Life magazine has always been a great resource for Mac computer users over the many years they have been in existence, and we're grateful they found the time to help support us with a nice review of Studio Artist.