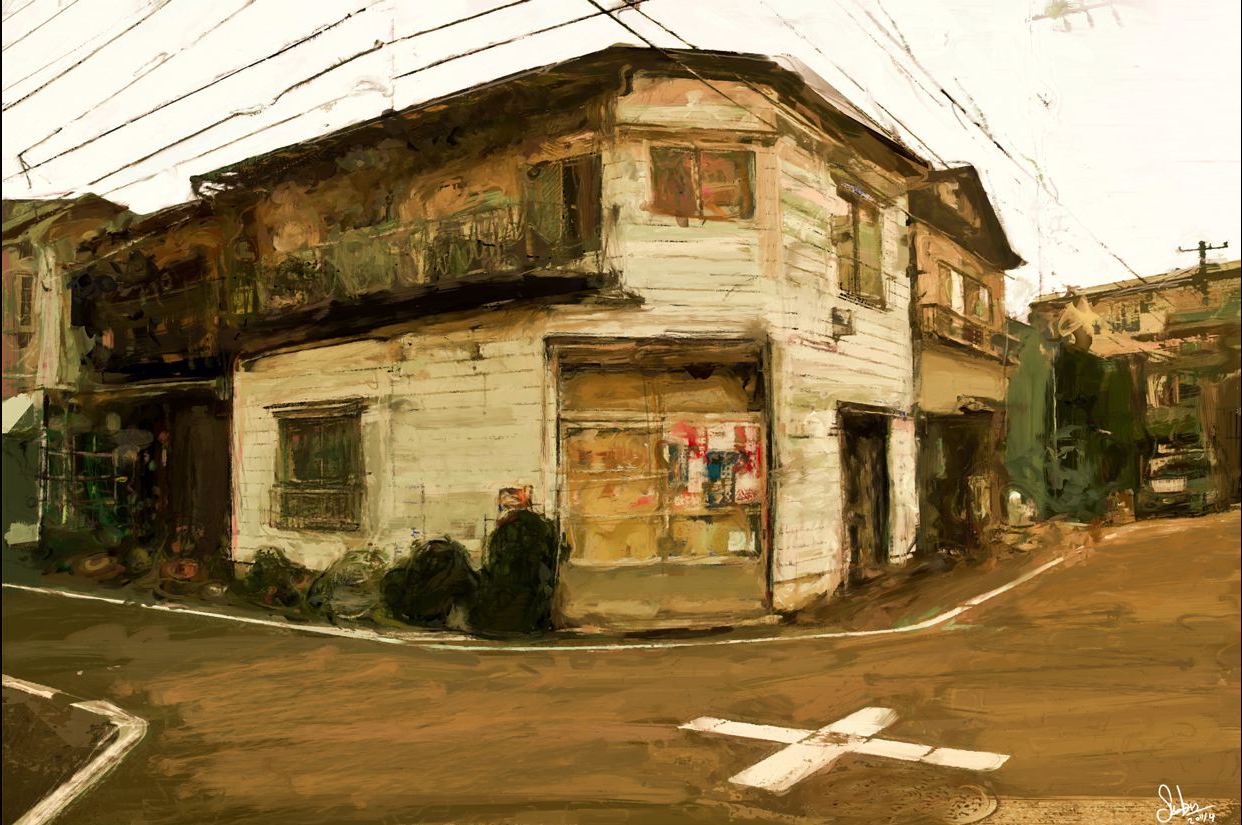 Studio Artist user Skylar Skybase is currently working on building digital matte painting elements for an upcoming animated short film called "The Door to Tomorrow". The film is the story of a friendship between 2 shapes, and is a mixture of fantasy, a bit of comedy, and drama.
The final film will feature a large number of matte backgrounds digitally painted using Studio Artist. The matte paintings are then processed in Maya and turned into 3D environments for the animated characters to move around in. A short animation test called Matteland is available here that shows off several different Studio Artist generated multi-layer matte paintings that are used to build a series of 3D environments. The camera pan movements in Matteland work with the 3D mapped matte paintings to create the amazing sensation of moving through a painted 3D environment.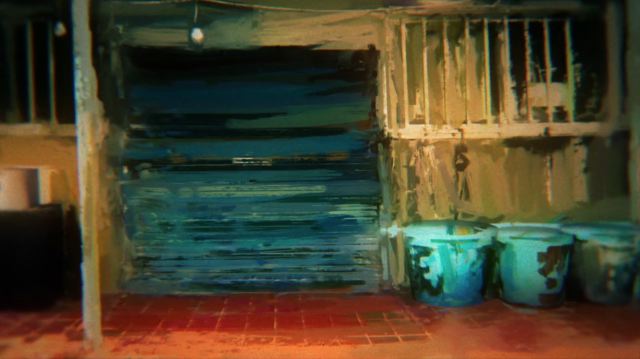 Skylar has posted an in-depth explanation of the work process that goes into creating his atmospheric matte paintings. He starts out using the paint synthesizer to paint in a source image using fully automatic painting. He then switches to manual hand painting using a Wacom pen and tablet to build additional atmosphere and detail into the final finished matte painting. The blog post also describes how he works with his original source images to break then up into several different layers that will later be used to build his 3D painted environments.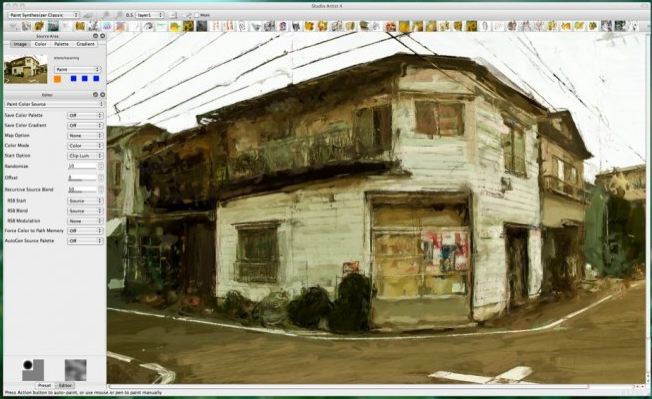 Sklyar's blog also has a number of different Studio Artist specific tagged posts, that detail additional paint projects as well as generative abstract MSG based imagery. Skylar especially loves the Inspire button in the Studio Artist 4 Evolution Editor.
Using Studio Artist to build 3D painted environments for animation or auto-rotoscoping is a very cool idea, and has a really unique visual look to it. I'm looking forward to checking out the evolution and completion of "The Door to Tomorrow".