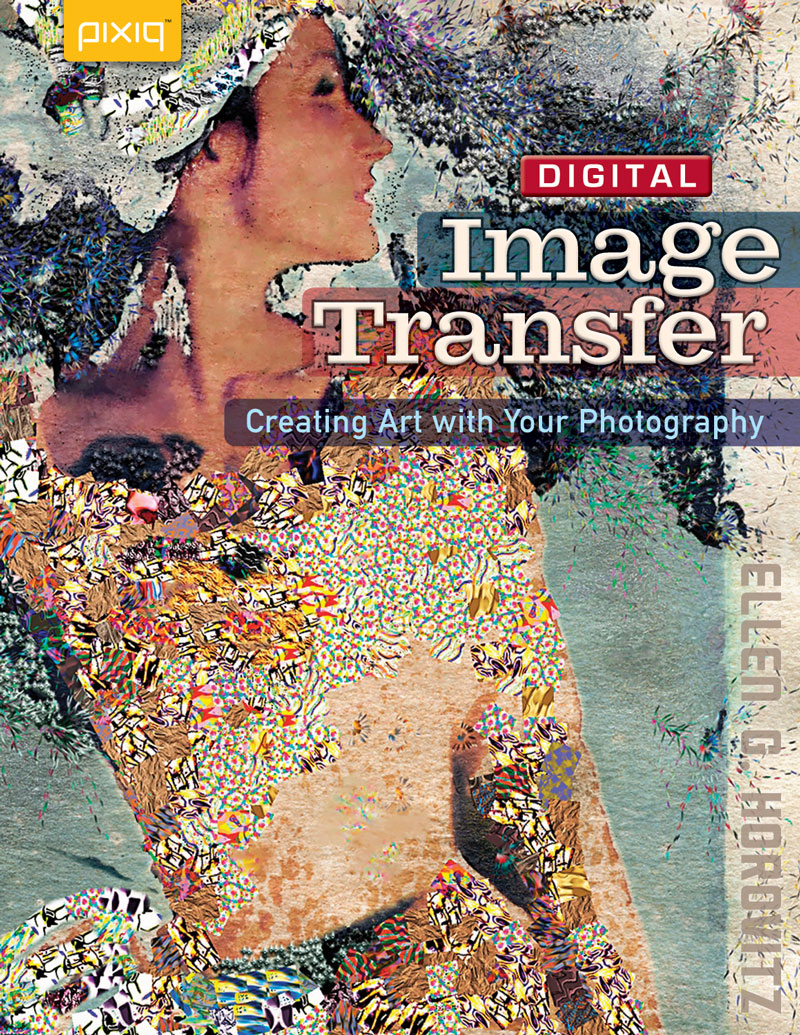 Studio Artist user Ellen Horovitz has recently completed a new book titled 'Digital Image Transfer : Creating Art With Your Photography'.  It is a guide to transferring digital images into alternative and mixed media art. The cover photo shown above was created using Studio Artist, which Ellen calls 'her favorite software program'.
The book expands on traditional photo transfer, taking it to an entirely new level using digital software techniques and a wide array of innovative materials and methods, including cocoa powder, Citrasolve, copper, and packing tape. Starting with traditional photos, digital files, and instant photo emulsions, Horovitz fashions 2D and 3D art pieces, showing readers how to use conventional processes and new exploratory techniques-even left-over materials-in the creation of meaningful photo art. Ellen discusses Studio Artist as well as other digital art programs in her book.
Checkout Ellen's website, she is a professor and director of graduate art therapy at Nazareth College of Rochester. More information on her new book is available here.