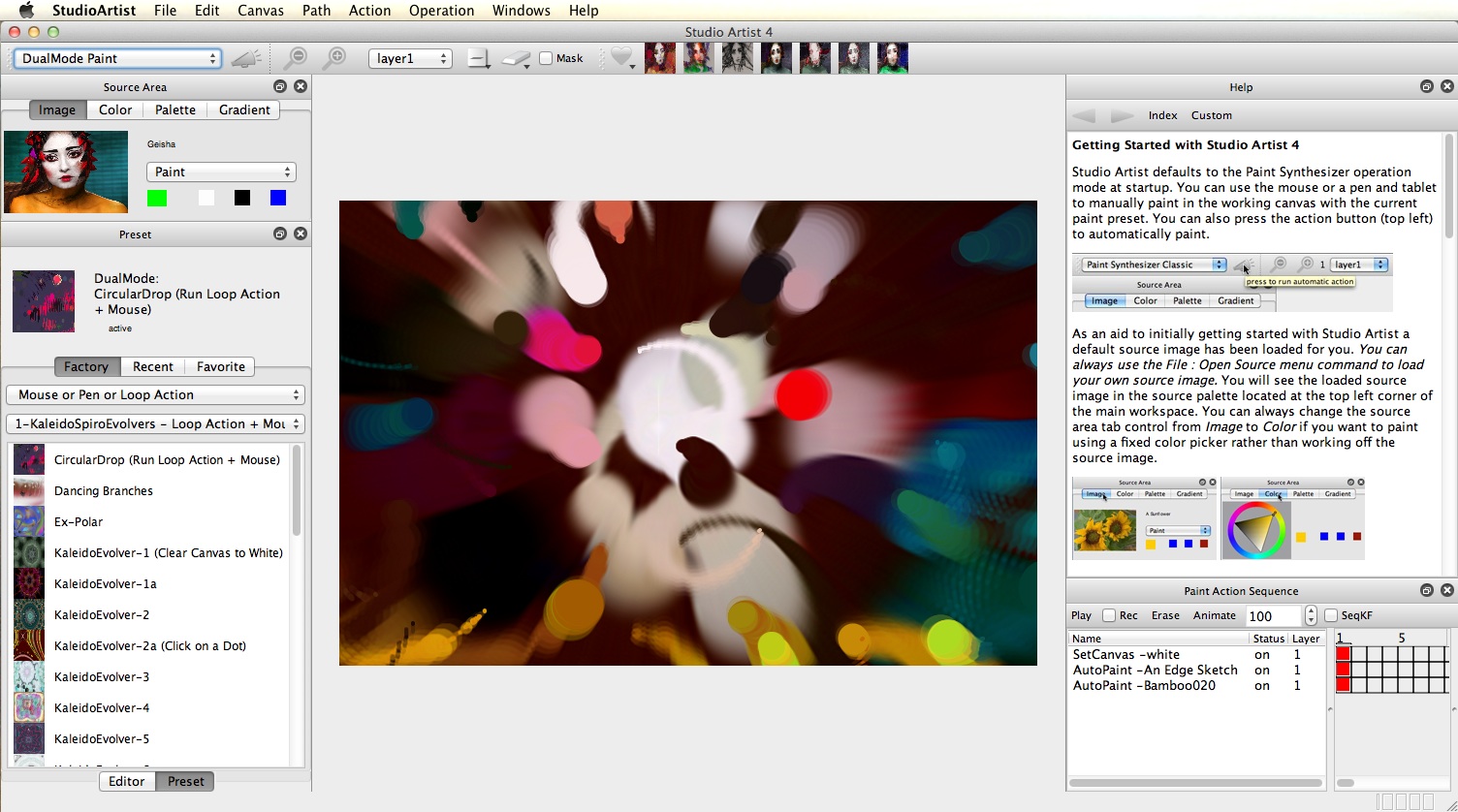 Apple Computer recently released it's new OSX 10.7 Lion operating system. Studio Artist customers running older versions of Studio Artist prior to version 4 need to upgrade to version 4 in order to run Studio Artist on Apple computers running OSX 10.7 Lion.
Lion no longer provides support for Rosetta emulation. So older versions of Studio Artist, such as Studio Artist 3.5, will not be able to run due to the lack of Rosetta support on OSX 10.7. If you have older copies of Adobe software or other old PPC compiled applications you will run into the same problem with these older applications as well when you try to run them on Lion.
Studio Artist 4 was designed to provide native support on intel computers as well as older PPC machines. Studio Artist 4 runs just fine on the latest OSX 10.7 Lion release. Studio Artist 4 will run native on Apple intel and PPC computers running OSX 10.4 through the latest 10.7.
Studio Artist 4 also now runs on Windows computers, including Windows 2000, XP, Vista, and Windows 7.
If you haven't upgraded to the latest Studio Artist 4, you're totally missing out on all the latest developments. We added a ton of new features, speed enhancements, live interactive effect adjustment, time based visual effects, new dual-paint mode, integrated MSG editing, gallery show, the new user configurable workspace, and much much more. At the same time, all of your old custom Studio Artist presets will still open and run in Studio Artist 4.  More detailed information on Studio Artist 4 is available here.
For more information on upgrading your older copy of Studio Artist to the latest Studio Artist 4, here's a link to our online store for upgrade purchases.