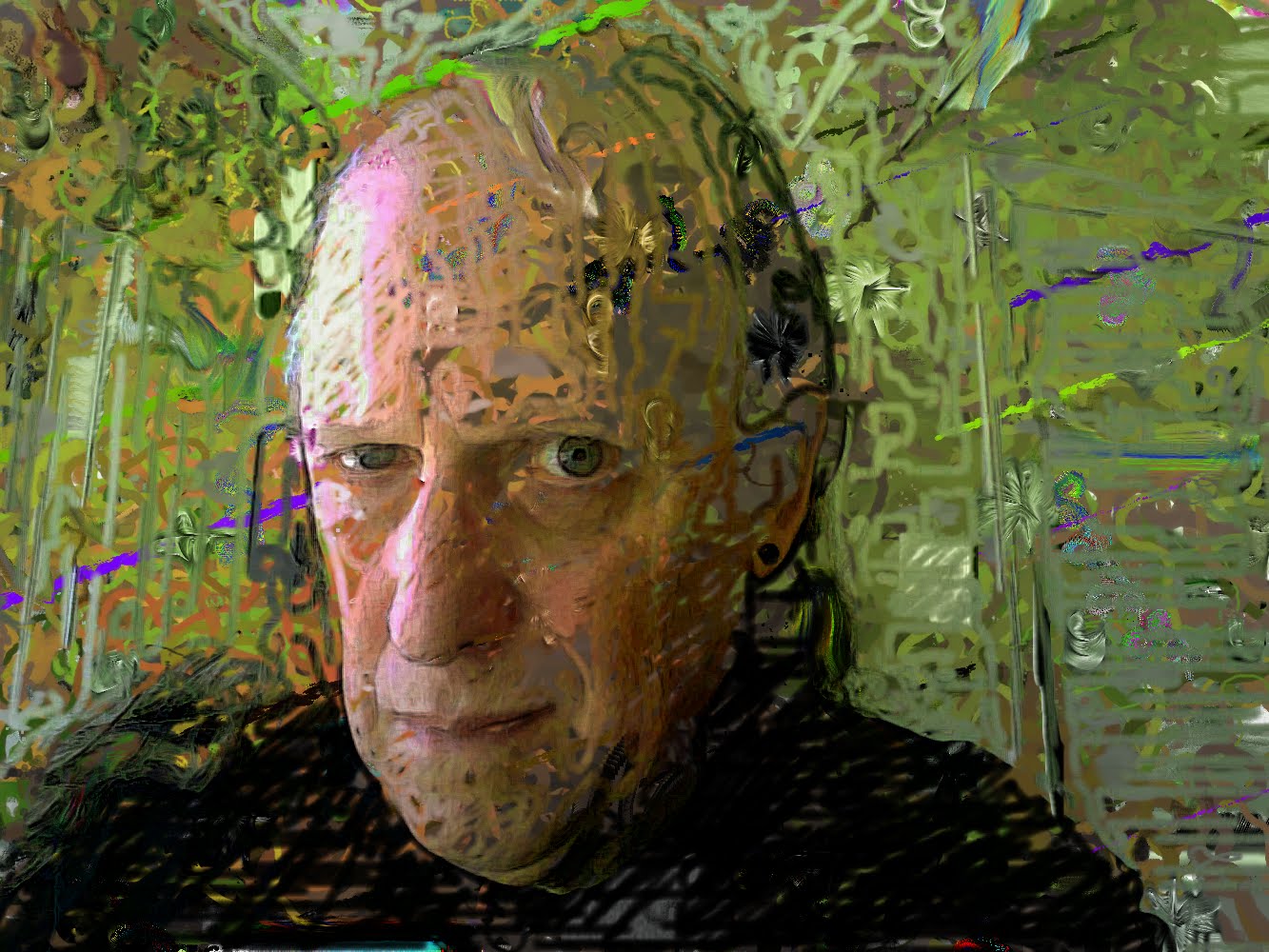 Studio Artist user Michael Wright is a special guest at the 18th Street Arts Center in Santa Monica on November 30th. The final evening in a series of presentations that take a look at high profile artists who broke boundaries and created new forms of art media. The discussion will center on EZTV's CyberSpace Gallery, one of the world's first galleries dedicated to computer art.
The evening also features the debut of a new video art piece by Esther Kiss, as well as the rarely seen Outside Looking In – One Last Visit With Timothy Leary. The 18th Street Arts Center is at 1639 18th Street, Santa Monica, CA. The presentation begins at 8 pm on Wed, Nov 30.
Here's a link to Michael's daily portrait virus project. Michael uses Studio Artist to create his daily self portraits.  Here's a link to a previous Studio Artist news article that discusses a stack filtering project based on Michael's portrait virus images.