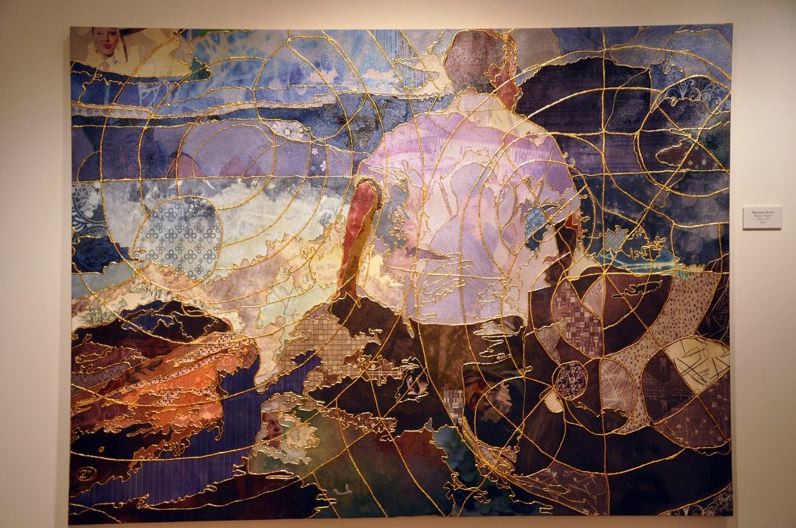 Studio Artist user Pinar Du Pre has a new mixed media exhibition currently at the Gallery Linart in Instanbul. The exhibition features artwork that combines digital painting along with additional natural media hand painted treatments.
Pinar describes her artistic process as follows.
"First, I design an illustration or a photo montage of what i would like to represent. I then import that image as a Studio Artist source image. I primarily use the Vectorizer, playing around with the various controls until I like the way it looks. I may manipulate the generation of bezier paths to generate backgrounds with less detail and a simplified look, while preferring more detail in the foreground of the figures. I then export the fine tuned Vectorizer output as an EPS file and merge the paths in Illustrator or render them directly into Photoshop.
This way the image has lots of partitions. Which I then start rendering with additional digital treatments. At some parts I will hand paint effects with Studio Artist, or overlay additional patterns or picture elements within individual partitions. I then print the final digital results on canvas.
At that point, I start hand painting with real paint on top of the digitally printed canvas. I use dimensional acrylic paint to add a kind of 3D quality to the artwork. I then finish everythign up with a high shine layer of epoxy. The finished paintings have a glassy art deco air about them, while still being ultra modern."
More information on Pinar's current exhibition, including a slide show of the artwork shown in the exhibition, as well as a description of her artistic philosophy, can be found here.
More information on the Gallery Linart can be found here.
Pinar's main web site is at www.pinardupre.com.