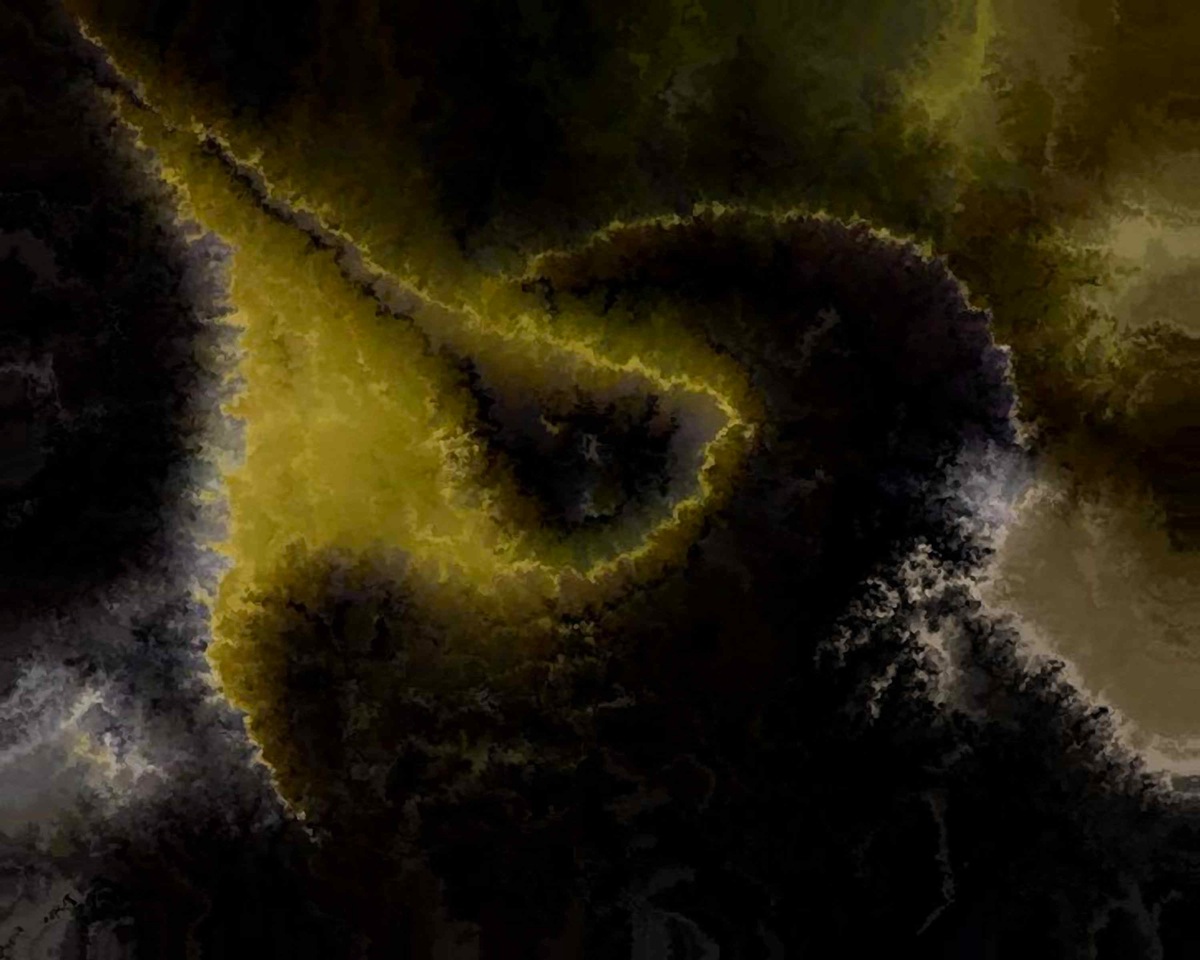 Studio Artist user Wilfried Jentzsch has been actively presenting visual music pieces at international festivals over the past few years. The image above is from the piece Widerschein des Lichtes (Ashen Light), which was commissioned by the festival Synthèse Bourges. It is based on electronic music derived from granular cross synthesis of Tibetan gong and male singing voices visualized with abstract images generated in Studio Artist.
Electro Nuit , Espace Senghor, March 23, 2011, Bruxelles
EMUfest Rome, October 9, 2011, Conservatorio S. Cecilia
Festival Soundtrack_Cologne_8.0, Kölnischer Kunstverein, November 5, 2011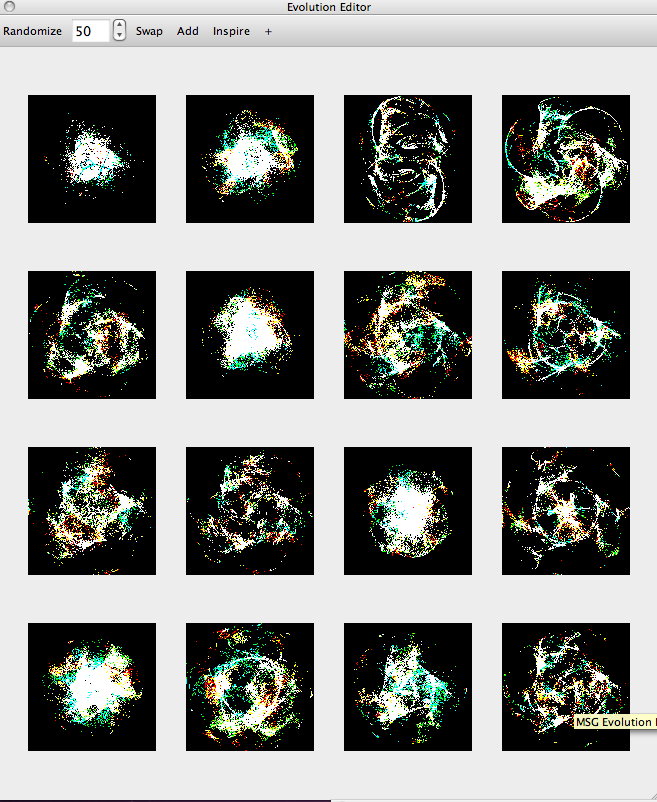 Windspiel (The wind´s play), was presented at the Punto y Raya festival, November 6, 2011 Madrid, Museo Nacional Centro de Arte Reina Sofia. It is based on continual changes in a procedural visual structure realized using the Studio Artist MSG Evolution Editor.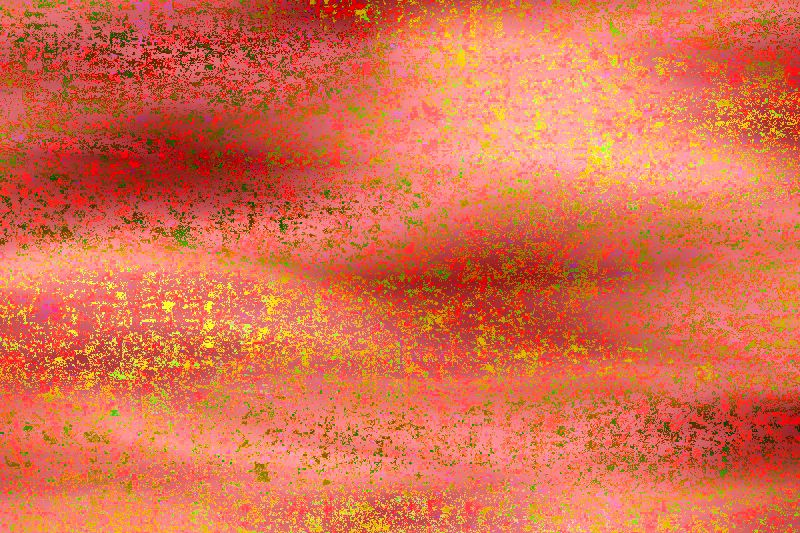 Tamblingan was inspired by a walk in Bali. The synthesized images and the synthesized sounds work together to produce an evolving poetic world.
Festival Musicacoustica Beijing, October 25, 2010
Wilfried and Hiromi Ishii have been invited to give workshops at the International Academy of Arts in Heimbach Germany next year. They hope to incorporate Studio Artist into their visual arts workshop. Students will bring their own laptops to the workshop.
Their recent visual music works generated with Studio Artist can be seen on vimeo.
www.vimeo.com/31997509
www.vimeo.com/jentzsch
www.vimeo.com/26433634
www.vimeo.com/27247590
www.vimeo.com/27455642