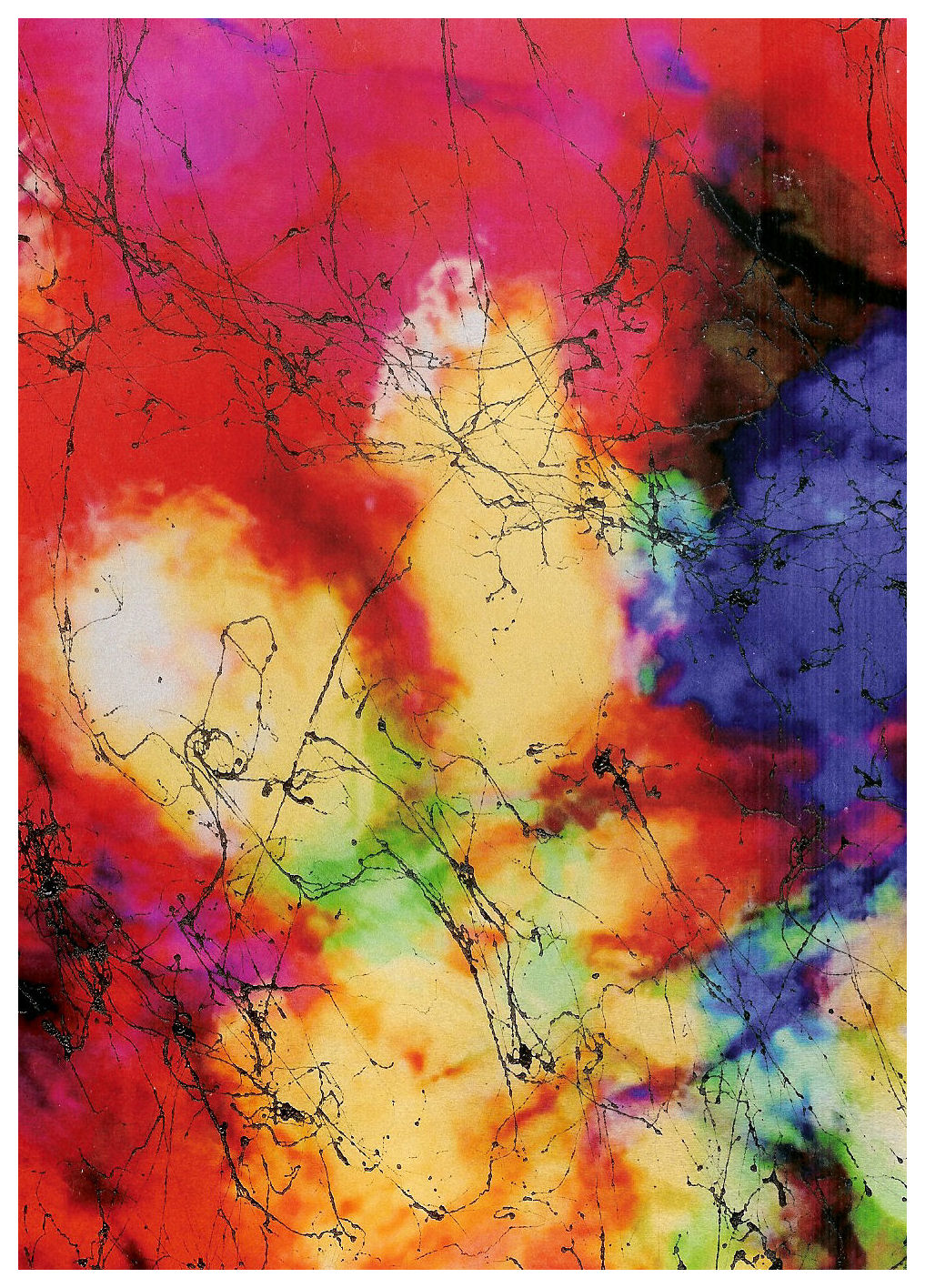 Studio Artist user Scott Smith has recently been exploring printing his Studio Artist artwork onto alternative display surfaces like treated aluminum. Scott uses a Canon Pixima Pro9000 printer, which has a front flat feed that makes it ideal for printing on alternative surfaces. I asked Scott to describe his recent working techniques, and he had this to say.
"Printing digital art is another important step in creativity I feel. Once I finish an art image, I like to try different print ideas. Printing on surfaces other than traditional inkjet paper is one way I've been able to expand my own creativity. Any material I'm able to pass through my printer can become a printing surface. I have tried different types of fabrics, plastics, and sheet metals. Sheet aluminum is one of my favorite materials; you get a great iridescent glow to the image that adds a lot of interest to the art. Standard size 5"x7" aluminum sheets used for roof flashing and sold in packs of 100 are available at most "big box" hardware stores—they also are relatively inexpensive. However, to have ink adhere to the metal it is necessary to treat the metal with an inkjet pre-coat product. "Golden" and "Inkaid" are two makers that I know of that sell inkjet pre-coats.
The image above is a piece i completed that was printed on aluminum. The matte and frame add a lot to the final appearance I feel. Many artists today are using alternative surfaces for printmaking. Bonnie Lhotka is one of these artists. Bonnie's book, Digital Alchemy, is loaded with information and ideas for printing on alternative surfaces. The book is a great source to learn more about these types of printing techniques.
I have been able to expand my artistic creativity hugely since I started using Studio Artist software. And, although I consider myself an amateur user, I have been able to get some great results in a very short time period. I'm sure my work will improve as I become more proficient using the software, but this is a learning curve that is an enjoyable one."
You can check out more of Scott's work at his web site.
You can read more about alternative printing techniques here, here and here.
Studio Artist user Ellen Horovitz has also published a book on alternative artistic printing techniques.