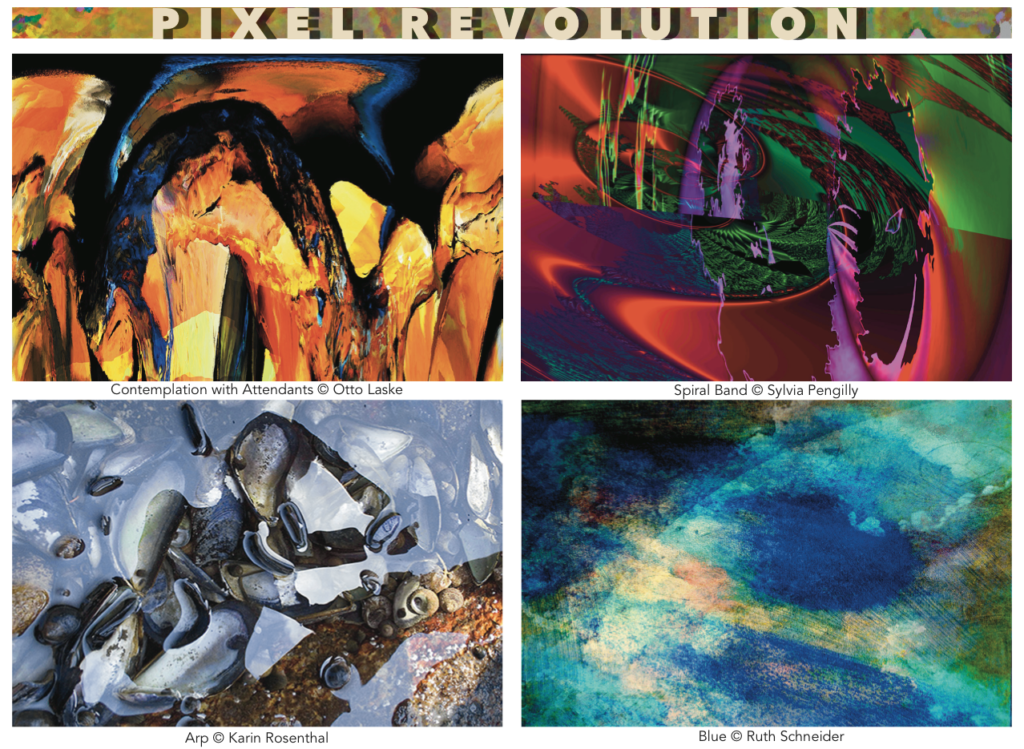 Studio Artist user Otto Laske is curating an invitational exhibition of Animation Based Photography and Digital Paintings. Pixel Revolution features several different internationally known artists who use Studio Artist to stretch the boundaries between animation and digital printmaking.
Pixel Revolution takes place at the Cultural Center at Rock Neck in Gloucester MA. The exhibition dates are May 15 through June 1, 2014. The opening reception is on Saturday May 17th, from 3 to 6 pm. Gallery hours are Thursday-Sunday, 12-4 pm. More information on Rocky Neck Art Colony is available here.
RNAC and the Cape Ann Cinema will also present a special program of digitally created animations by four of the artists in this show. Pixel Revolution : Visual Music Animations, will take place at the Cape Ann Community Cinema in Gloucester on Sunday, May 25, at 4pm.  More information on Cape Ann Cinema is available here.