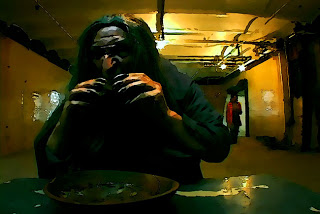 David Kaplan's Studio Artist animated feature film 'Year of the Fish' will be presented in 2 showings at the Louis Vuitton Hawaii International Film Festival next week. The show times are Friday, October 19 9:00 PM – Regal Dole Cannery, and Saturday October 20 3:00 PM – Regal Dole Cannery. Those of you who live on Oahu know that Dole Cannery is a great place to see a film, so please come out in full force to watch Year of the Fish and also to vote for it when they hand out the voting forms when you enter the theatre.
UPDATE: 'Fish' is also playing in several other film festivals this month. They include:
San Diego Asian Film Festival, Oct. 11 – Oct. 18, San Diego, CA, http://www.sdaff.org/
Austin Film Festival, Oct. 11 – Oct. 18, Austin, TX, http://www.austinfilmfestival.com/new/
Sao Paulo International Film Festival, Oct. 19 – Nov. 1, Sao Paulo, BRAZIL, http://www2.uol.com.br/mostra/31/p_exib_filme_103_en.shtml
Watch for additional showings in Goteborg (Sweden), Brussels Fantasy Film Festival and Asheville later this fall.