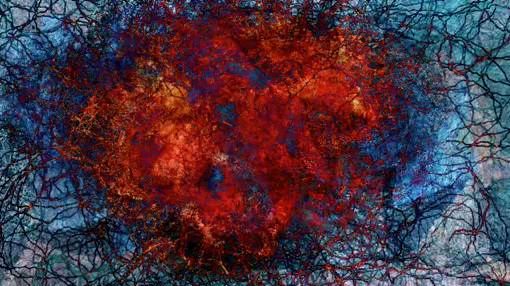 Jean Detheux's latest film 'NY Counterpoint' will be appearing in the London International Animation Festival on Saturday September 4th. This Studio Artist animated film appears in the International Programme 8 : Abstract Showcase.
The film features music by Steve Reich arranged for tape and piano, recorded and performed by Belgain pianist Jean-Philippe Collard-Neven.
NY Counterpoint was also featured at the Melbourne International Animation Festival and the Montreal Festival du Nouveau Cinema.
Jean has also been busy lately preparing new material for live visual performance that explores various aspects of the trance, featuring music by John Adams, Giacinto Scelsi, and Morton Feldman. Jean-Philippe Collard-Neven will be performing this music live with Jean on October 18th at the University of Montreal.