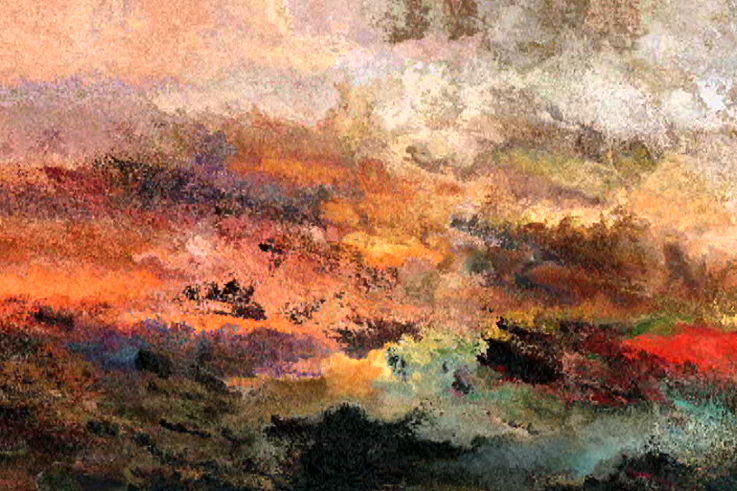 Studio Artist animator Jean Detheux will have the world premiere of his new Studio Artist generated animated film"Chaconne" at the Rendez-vous du Cinéma Québécois on February 20th.
Jean had this to say about his new film. "The film is an exploration of a different way to relate to film (and music) time and therefore, a different way to make that experience visible (to "share" it). In it, "events" come in a way that often precedes (and "continues") the actual moment in the music.
The exploration of the poetic space that can exist between images and music is at the heart of this piece. Between being a mere human metronome and almost ignoring the music, there is a sensitive space, requiring a difficult and dynamic balance in order to find/create a potential dialogue that begs to be made visible."
More information on the film showing is available here. A short web version can be seen here.
Studio Artist in Belgium
In March (14 to 18), Jean will be in Belgium for a very intensive week of teaching (40 hours in 5 days) at the "Conservatoire royal de musique de Mons" where he will work in tandem with his friend pianist/composer Jean-Philippe Collard-Neven (he teaches chamber music, and improvisation, at that school).
They will conduct classes of improvisation image-music, with a group of selected students from the music school as well as from the visual arts school "École supérieure des arts plastiques et visuels". Jean will feature Studio Artist as a part of his week long workshop.
Jean will also present a lecture opened to the public, likely on the origin of abstraction in ordinary perception, and the whole week will culminate, on Friday the 18th, in a two-part concert, first with the students and second, with Jean-Philippe.
Jean explains his week long workshop as follows. "This is, I believe, a first, having both music and visual arts students work together on the exploration of the relationship between images and music, I am really looking forward to it."
Quatuor Bozzini
No one can accuse Jean of being lazy, his recent schedule has been extremely busy. He also just finished a live concert with the Quatuor Bozzini playing to his "Daydream Mechanics V Sketch 3" piece.