Studio Artist user John Anderson's artwork is featured in the latest issue of Silvershotz, The International Journal of Contemporary Photography, Volume 8, Edition 3. Including the cover artwork shown above.
John resonates with statements such as: "abstraction is the purest expression of art", "the internal truth which only art can divine", "I offer a transformative vision that makes the inner truths and beauty of human imagination visible in the external world". His images are devoid of any representational or figurative characteristics as he concentrates on colour, tone, texture, rhythm and movement, rather than subject matter.
 John has recently been inspired by some of the new presets available in Studio Artist 4. Rather than focusing on reproducing a painterly rendition of a photograph, John uses Studio Artist presets to pull out pixels from the photograph and then uses them like a painter uses paint. John progresses through various stages of exploring an image, often creating several layers which he will then flatten down into one at the completion of the artistic process.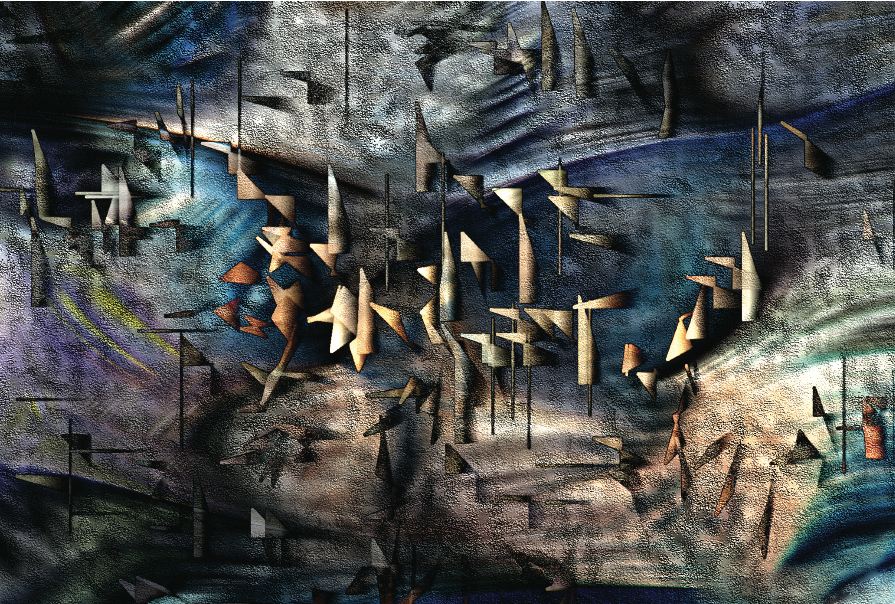 The majority of John's artworks tend to be very large installations printed on brushed aluminum.
You can check out the full article (which contains a large number of examples of John's artwork) in this issue of Silvershotz here, or at your local magazine shop.