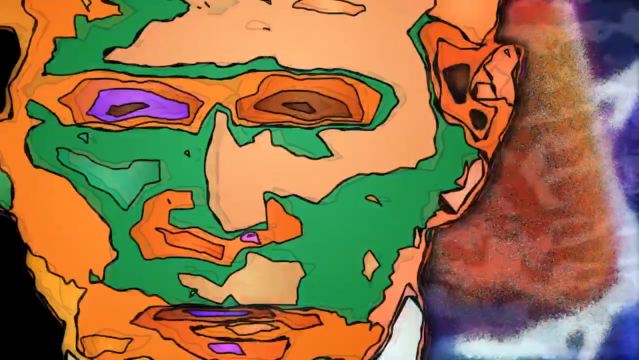 Studio Artist user Victor Ingrassia recently completed the visuals for a video made for Fin Records called "Apocalypse Cow". The video is associated with composer David Hahn's recent limited edition colored vinyl record release on Fin Records.
Victor had this to say about the project. "I used Studio Artist for all the animation. I captured the original source video in a wide range of resolutions; much of it small low quality web video. I liberally upscaled and enhanced these captures in Studio Artist in preparation for animation at 720p HD.
My toolset consisted of a mixture of preset and custom image operations, vectorizer and paint synthesizer patches. The finished animation includes a mixture of auto rotoscoping and hand auto drawing. I animated in a range of frame rates (from 6-30fps) to optimize the look and feel of different sections. I explored alpha for the first time in Studio Artist to create elements for compositing in Final Cut Pro.
It was an interesting challenge to create video for such a short piece. Great care was taken to not waste a frame and moving forward with confidence was critical."
This project lead to Victor being commissioned for a Fin Records music video, with an anticipated release date in Match 2012. Victor's demo reels showcase a wide variety of Studio Artist auto-rotoscope and paint animation styles, and are available for viewing on his web site. Victor also has a number of awesome Studio Artist generated video examples on his vimeo page.