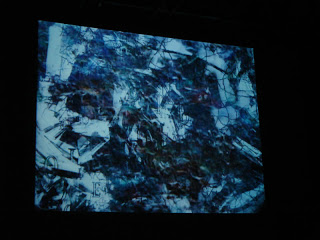 Studio Artist user Jean Detheux has been busy lately with live visual music performances using Studio Artist. The photo above was taken at his recent live performance at Festival du Nouveau Cinema with musician Jean-Philippe Collard-Neven. You can see Jean below (on the left) busy working with Studio Artist on an iMac during the live visual performance.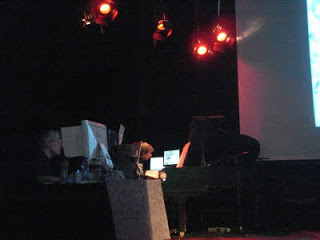 They also performed the same show the next night at the Case Obscura in Montreal.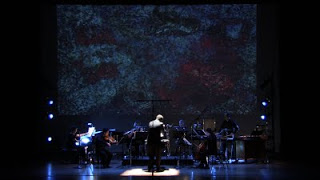 Pierre Jalbert, the composer of the "L'œil écoute" music for Jean's animated film that premièred in Pittsburgh last July, had that piece performed again in Houston on July 10. The photo above was taken at the Houston performance.